Upstairs Dining Room + Rooftop Patio at B&B Butchers
250-300 standing / up to 120-160 seated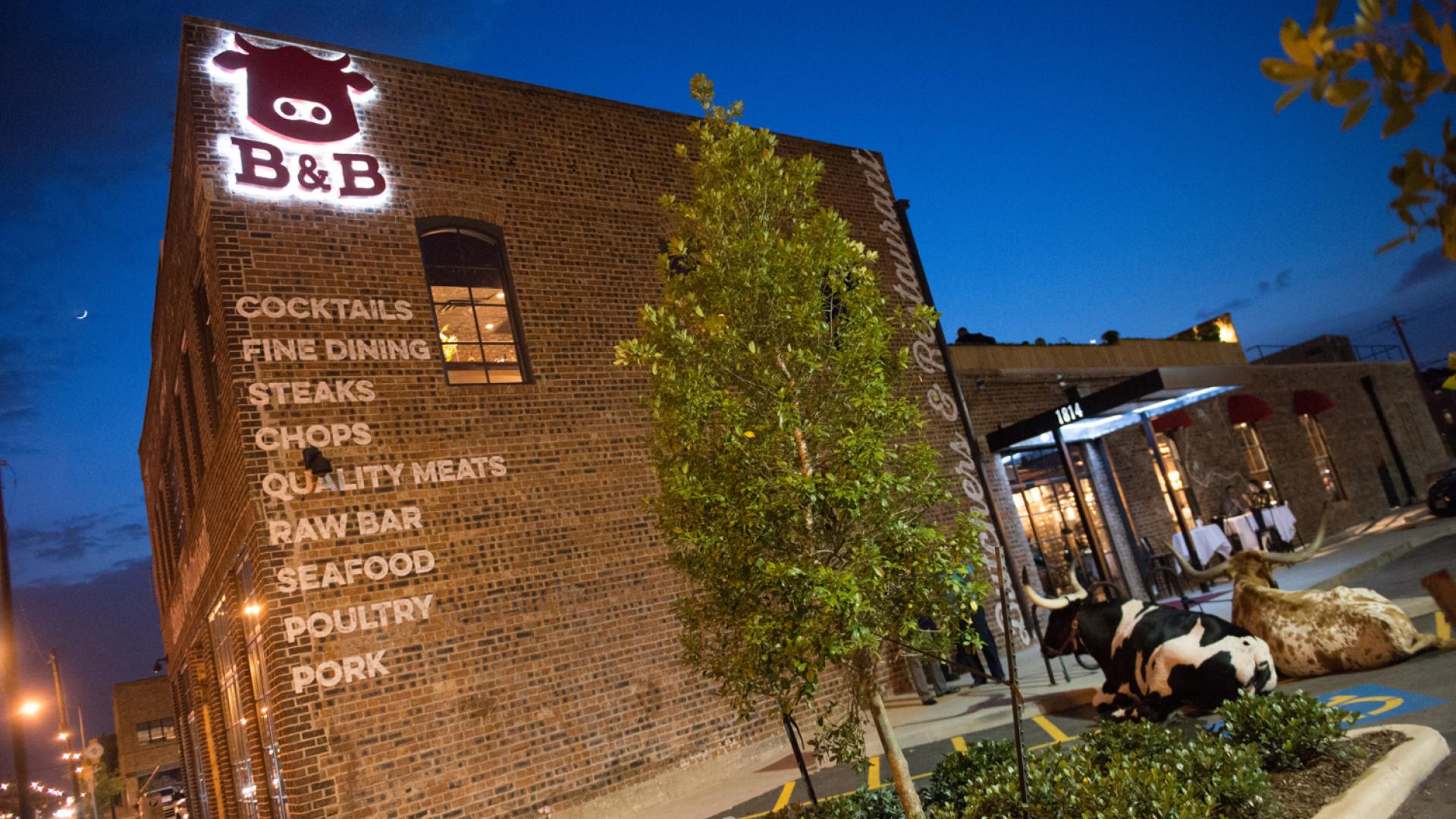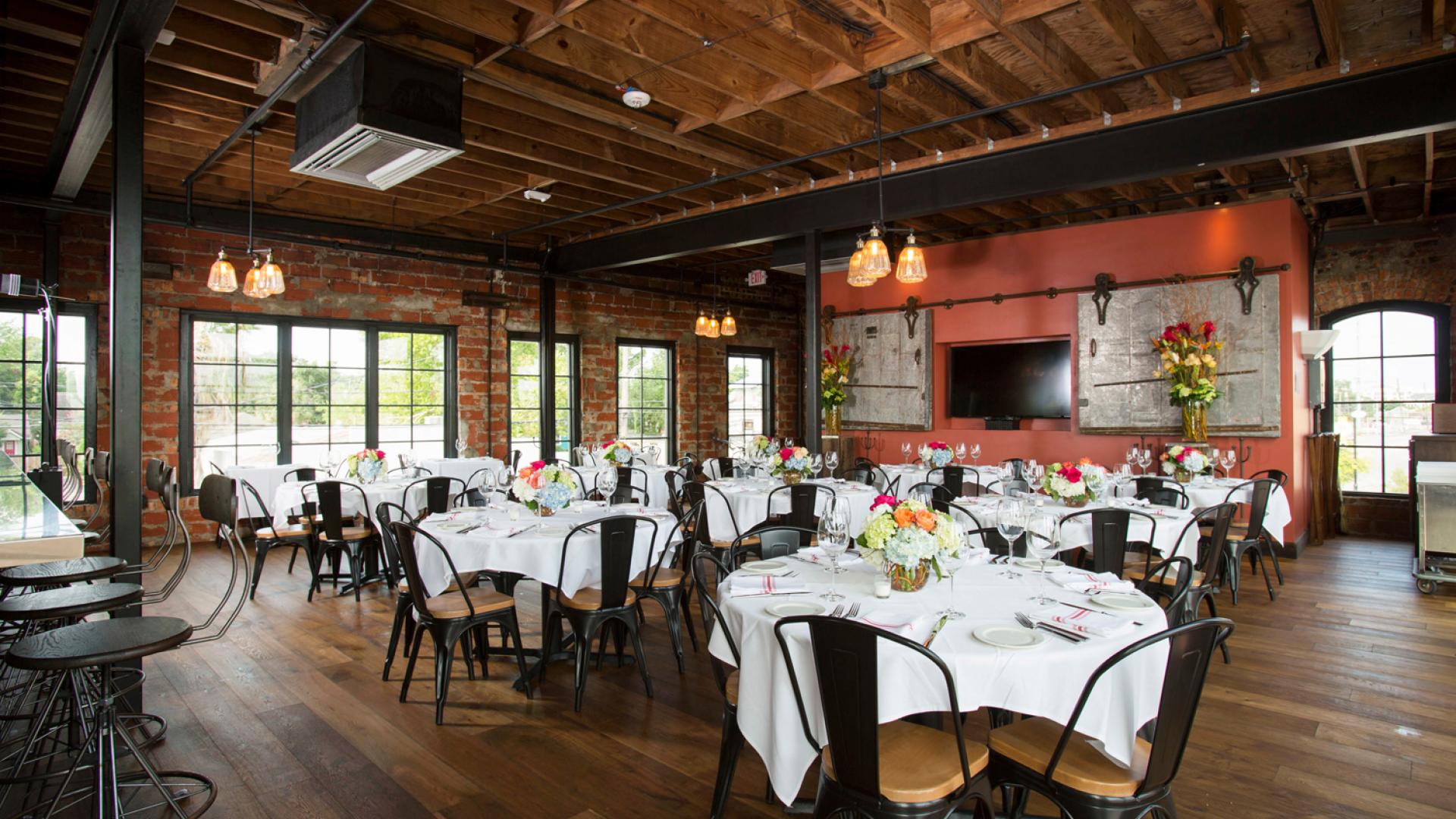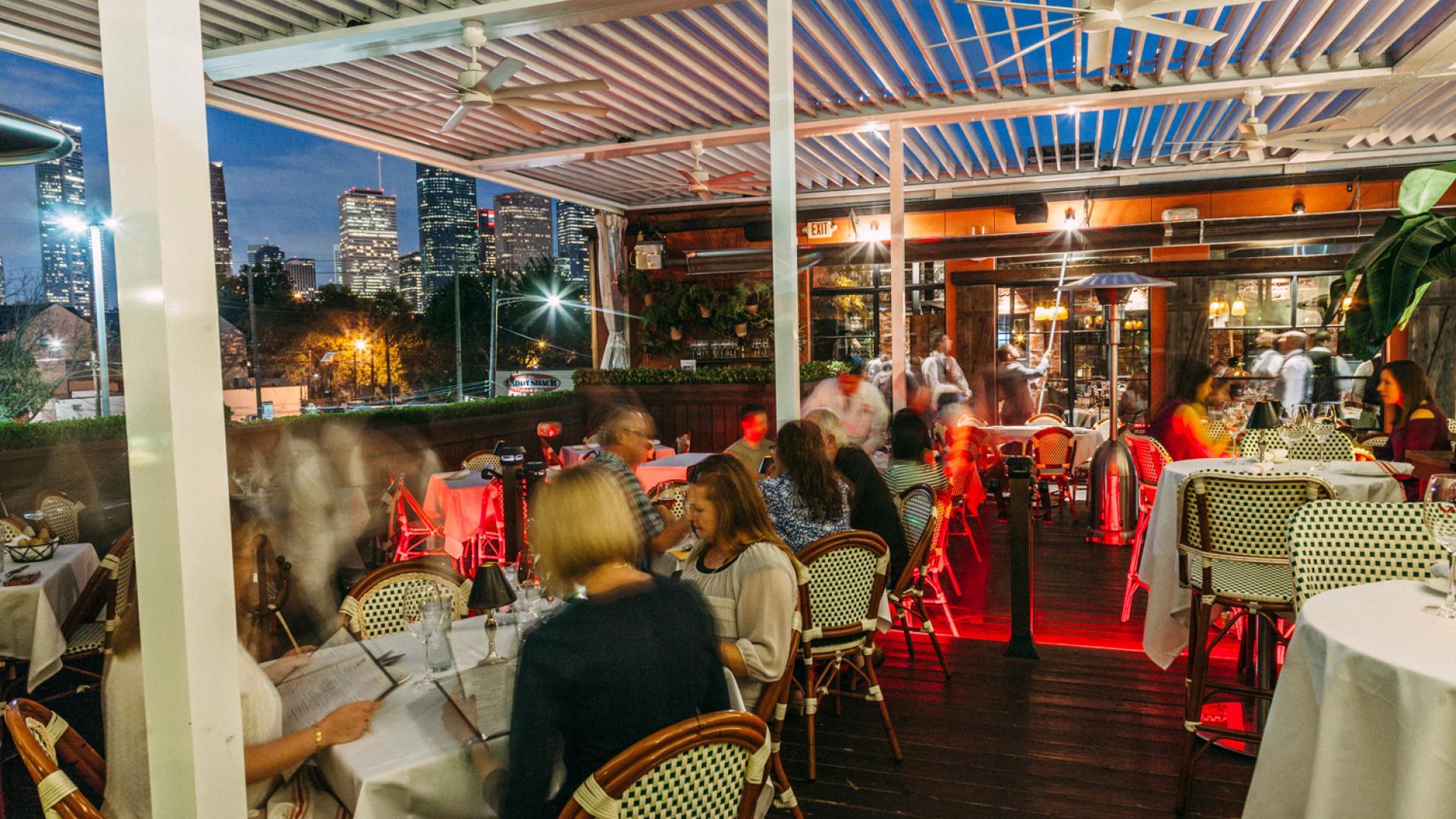 Members Perks
Book a party of 50 or more guests, and receive 30 minutes of complimentary passed hors d'oeuvres, which are charged by the hour. (A 3-hour minimum cocktail party or a seated dinner package is required.) 
For a customized offer contact our concierge to see what special offers are available this month.
About the venue
Our upstairs dining area is an industrial, yet warm and elegant space lined with floor to ceiling bay windows overlooking Washington Avenue. Accessible by elevator and stairs, the fully enclosed space is perfect for medium-sized business functions, luncheons, cocktail receptions and more.
Our spacious outdoor patio provides an intimate yet lively atmosphere with breathtaking views of downtown Houston. With a weather-proof roof, retractable sides, oversized ceiling fans and heaters, the space can be transformed for any daytime or evening event for a medium to large party or gathering.
For larger cocktail parties or seated dinners, the upstairs dining room and the rooftop patio can be combined as one space with a seamless flow from inside to outside.
B&B has three private dining rooms that are ideal for your next celebration or office gathering. Let us tend to your entertaining needs with award-winning cuisine by Executive Chef Tommy Elbashary paired with impeccable service and an ambiance that delights the senses. Our private dining director is at your disposal whether you are hosting a business breakfast, luncheon, dinner, wine tasting, cocktail reception, rehearsal dinner or wedding. We look forward to taking personal care of your custom-printed menus, specially tailored wine pairings, musical entertainment and more.
Go back
All Urbane Memberships and Services are temporarily on-hold in line with the current COVID-19 limitations. Please continue supporting our partner restaurants and services that are continuing to do take-out and delivery services at this time. Urbane memberships will be reviewed once the COVID-19 restrictions are lifted, and restaurants can resume normal business.