The Butcher Shop at B&B Butchers Houston
25-30 standing / up to 20 seated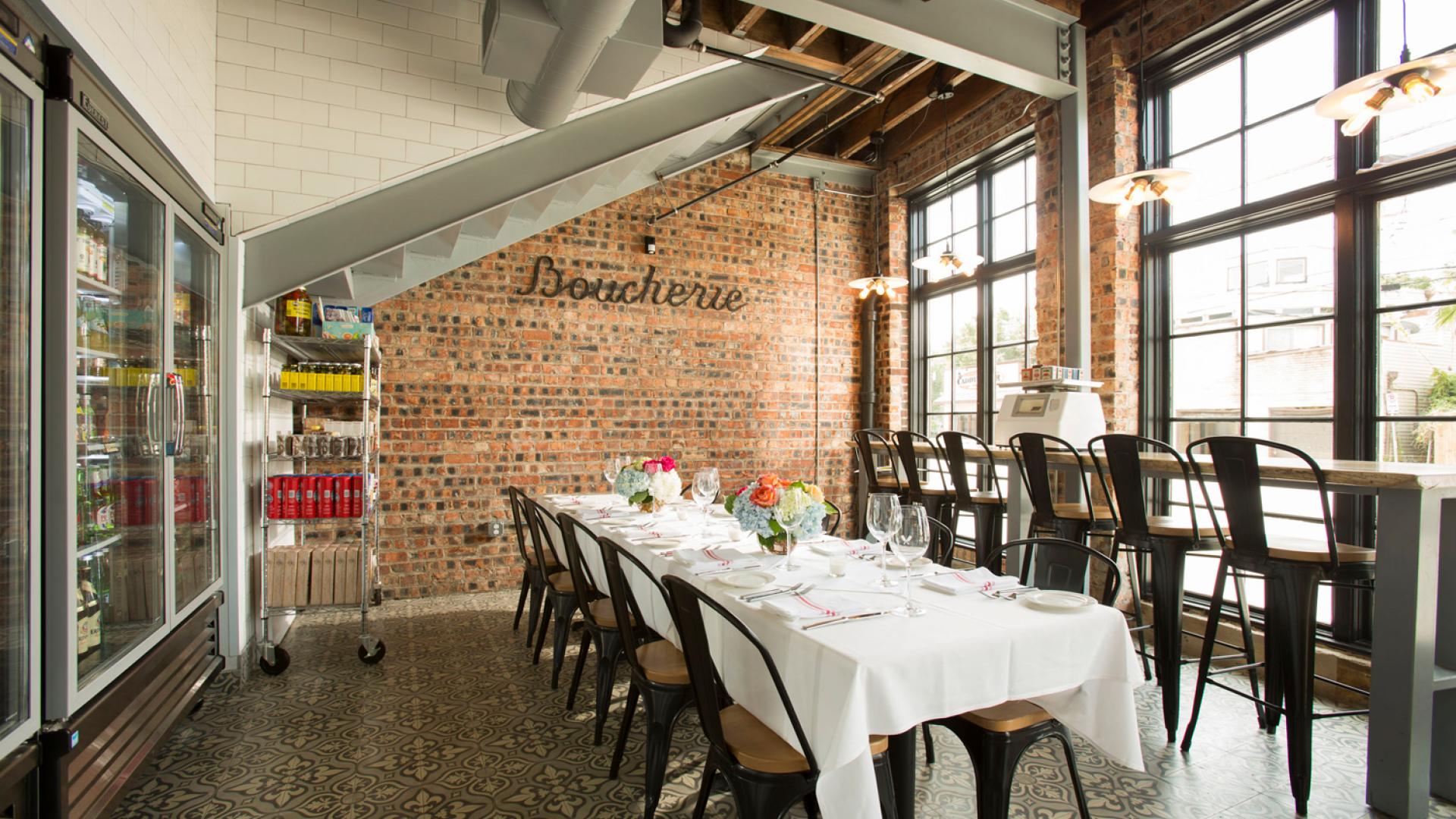 Members Perks
For a customized offer contact our concierge to see what special offers are available this month.
About the venue
The Butcher Shop, a complete butcher and delicatessen during the day, is transformed at night to match the other elegant dining rooms with white tablecloths, candlelight and more. This space, which includes a large window opening into the meat cooler where guests can see the dry-aged meats, is a unique, charming setting for intimate seated dinners or cocktail-style parties.
B&B has three private dining rooms that are ideal for your next celebration or office gathering. Let us tend to your entertaining needs with award-winning cuisine by Executive Chef Tommy Elbashary paired with impeccable service and an ambiance that delights the senses. Our private dining director is at your disposal whether you are hosting a business breakfast, luncheon, dinner, wine tasting, cocktail reception, rehearsal dinner or wedding. We look forward to taking personal care of your custom-printed menus, specially tailored wine pairings, musical entertainment and more.
Go back
All Urbane Memberships and Services are temporarily on-hold in line with the current COVID-19 limitations. Please continue supporting our partner restaurants and services that are continuing to do take-out and delivery services at this time. Urbane memberships will be reviewed once the COVID-19 restrictions are lifted, and restaurants can resume normal business.